Generosity Resources
#uncommongenerosity
We want to encourage you to check out this resource of Faith and Finance to continue to grow in discipleship in the area of finances.
Faith and Finance
Secure Giving
Give one time or schedule recurring giving.
Thank you for your faithful giving as we together continue to pursue the mission God has given us. We desire to make a difference in our neighborhoods and around the world.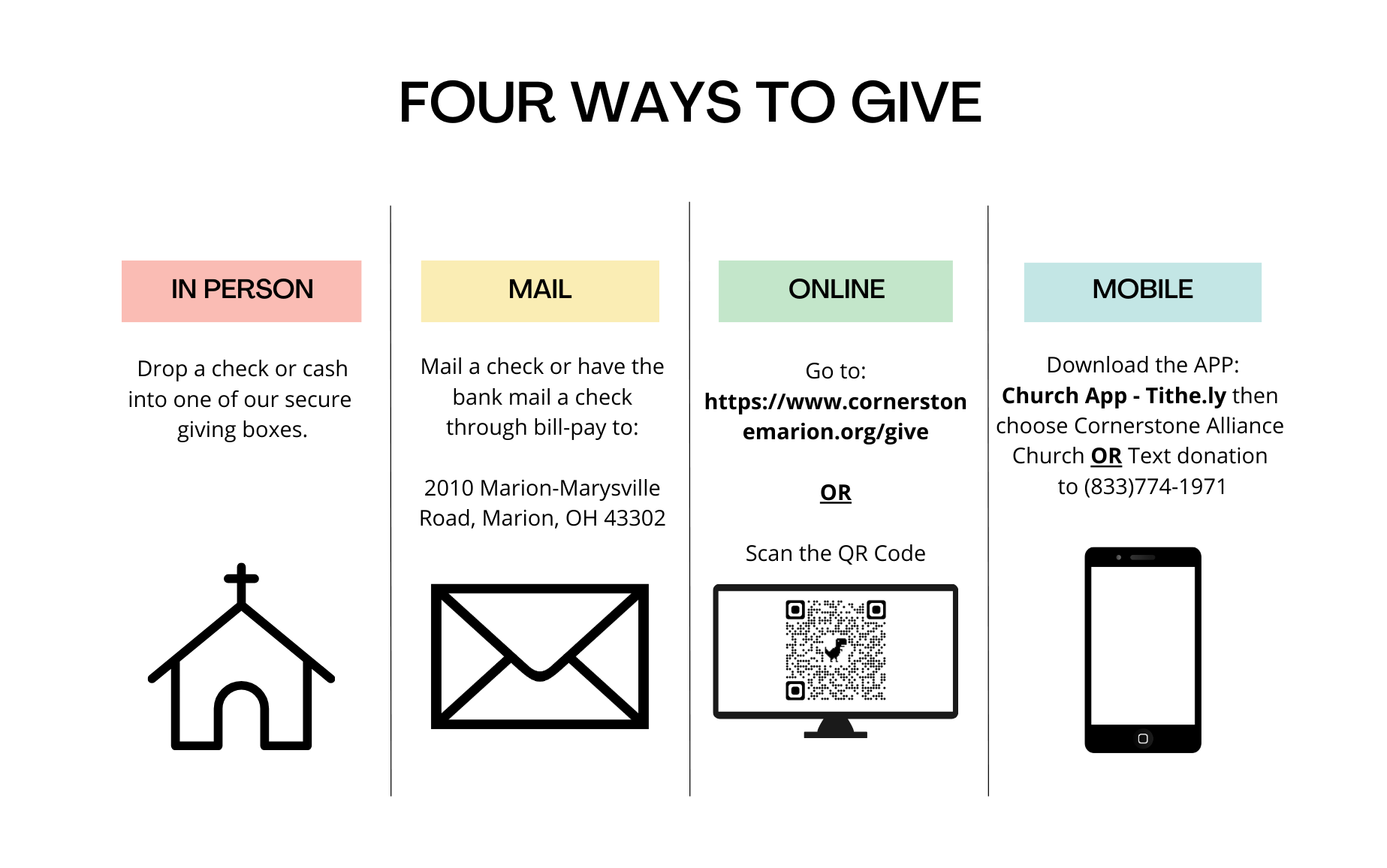 Online Giving Information
*If you are using the online platform we encourage you to give using ACH. It is a lower transaction fee of 1% + $0.30 of your gift. If you give using your credit or debit card the transaction fee is 2.9% + $0.30 of your gift. (The transaction fee for American Express is 3.5% + $0.30.)*
**If you give with debit or credit card please consider "clicking" the tab at checkout to absorb transaction fees. That way 100% of what you give goes directly to the mission and ministry of Cornerstone Alliance Church.**
***We encourage using the Bill Pay option with your bank as another way to give. There are no fees taken out of the Bill Pay option.***
What is Planned Giving?
We encourage you to check out the Planned Giving partnership we have with Orchard Alliance of the Christian and Missionary Alliance.
When deciding about a gift to Cornerstone, Planned Giving can help you accomplish your giving goals, increase the impact of your gift, and may reduce taxes. Wise counsel can help you determine the best giving option for today and the future.
We are currently seeing the difference that planned giving makes in areas such as but not limited to: Donor Advised Funds, IRA, Employer Giving Match, Farmers donating crops, Wills and Trusts, etc.
These areas and more enable givers to be both tax-wise and more impactful with their generosity.
PLANNED GIVING